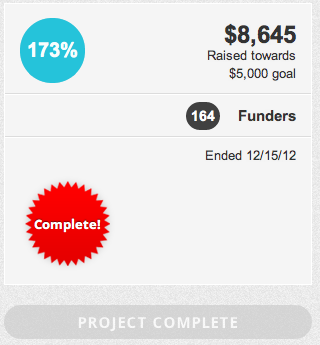 By which I mean: we're almost ready to begin.
Changing the Face of Farming concluded tonight, at a triumphant 173% of our original funding goal, or $8645.
That this was accomplished without any donations over $500, and very few over $100, is a testament to the power of both crowdfunding and the permaculture network. 164 separate individuals contributed to the campaign! It's a rare privilege to get to thank 164 people for their support of your work.
A great unexpected benefit of this project has been the opportunity to connect with so many inspired and inspiring people, about the importance of all our work – and the place of this research within the much greater project of shifting our world in the direction of a just and sustainable society. I'm deeply grateful for this opportunity to connect with so many kindred spirits.
It's worth noting that, as a result, I'm also way behind on email.So if I'm taking a while to get back to you, please know that I'm slowly and methodically catching up. I'm grateful for your patience, and for being in touch.