Very excited about this event next month. Please join us!
Free, no registration required. Details below.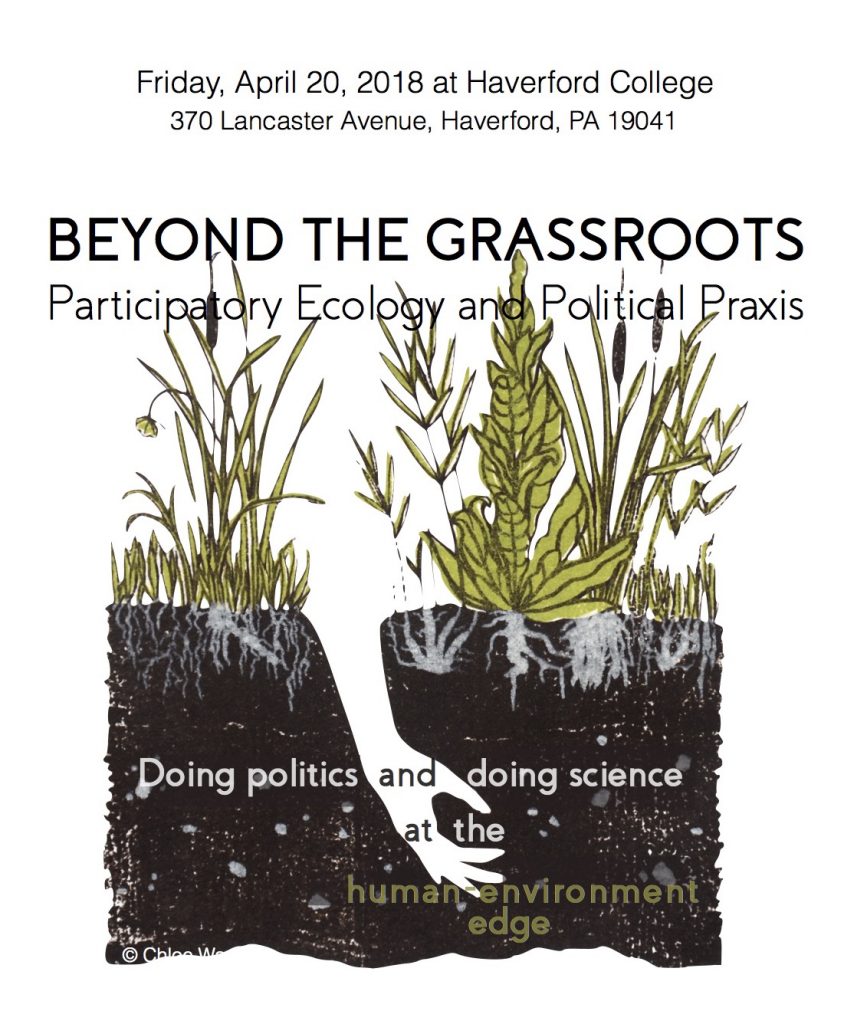 Participatory ecology as movement. 
Grassroots
 movements like agroecology and permaculture prioritize direct engagement with the environment. Through practices of growing food and managing natural resources, they work to transform human-environment relationships from the ground up–and transform society in the process.
How do grassroots ecological practices connect with broader visions and strategies for collective liberation?
Participatory ecology as research. At the same time, a growing number of food, environment, and agricultural researchers seek to bring their work into alignment with these movements–shifting resources of methodology, knowledge, and institutional capital into the service of transformation.
How can research, within and without institutions, support the vision and strategy of these movements?
This symposium brings together researchers, practitioners, and movement activists, each of whom defy easy categorization into any one of these categories. We will use this unique forum as an opportunity to hash out the ways in which our visions for collective liberation can be realized in the strategies and practices of our movements and movement-embedded research.
Session 1 | Making research matter, helping food movements win
"Academics, Achieving Change, and a New Extension of 'Showing Up'"
M. Jahi Chappell, Coventry University
"Decolonizing Academia–By Agrarianizing It? Land, Labor, Learning & Justice"
Garrett Graddy-Lovelace, American University
Session 2 | Visions for the Future of Farming
"Can Farming Save the Future? (Or, How to Revolutionize Agriculture to Fight Climate Change)"
Nathan Kleinman, Experimental Farm Network
"Afroecology As A Social Methodology"
Kirtrina Baxter, Soil Generation
Session 3 | Ground Zero: Farmers at the center of social transformation
"Addressing Social Inequalities at Multiple Scales: Farmer participatory research in Malawi"
Rachel Bezner-Kerr, Cornell University
"Uprooting Racism in the Food System"
Leah Penniman, Soulfire Farm (remote presentation)
Session 4 | Visions in motion, strategies in action
"Political and Social Conditions to Build Power (from Below) in the US"
Saulo Araujo, Why Hunger?
Roundtable Discussion, all panelists